Finally caught up on my sleep. Mostly been cooling my heels around here, showing Tricia's picture around. People haven't really been willing to talk, so I'm starting to think that she's either been here.

I guess I might just look too crazy. Maybe it's that I'm all scared looking, or something. I don't know.

Which reminds me. We've been doing this without any pictures of Trish. In my panic I didn't grab one, so I couldn't get it scanned in.

Jane had one, so there's a picture around. Have any of you seen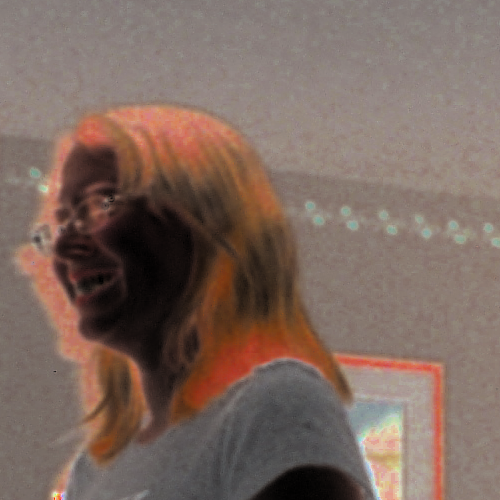 I know the picture is a little boring, but I figure that her "at rest" is probably the best way to go in picture showing.



I was checking out the picture again, and Jane was picking at it a bit. She said the letters were, as follows:

e b u i q b è l h i t o

I'm starting to get a little uncertain about all of this mess. Maybe I was wrong in coming here in the first place...

Then again the note was obviously... something. A clue of what's going on.